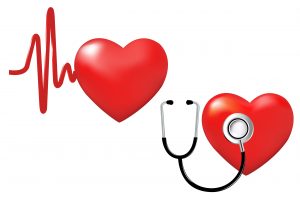 Nursing students who are passionate about health care may want to get an Advanced Cardiovascular Life Support certification, but there are a few reasons why they should wait until passing licensure exams and working as a registered nurse or licensed practical nurse.
What Is ACLS?
Advanced Cardiovascular Life Support is a certification aimed at professionals that deal with cardiopulmonary arrest emergencies or similar. The ACLS certification is also geared for emergency responders.
The certification covers basic life support skills and airway management, recognizing the signs of respiratory or cardiac arrest and strokes, pharmacology, and communicating as a member of a resuscitation team.
ACLS certification for experienced professionals covers reading and interpreting electrocardiograms and understanding related pharmacology. ACLS-EP certification is best for health care professionals who regularly lead or participate in emergency assessments and treatment of patients before, during, and after cardiovascular arrest.
Can a Student Get ACLS Certification?
A nursing student can get ACLS certification, but just because they can get ACLS certified doesn't mean they should. Reasons they should wait for this certification include these considerations.
Focus on Studies
Nursing school isn't for the faint of heart. Nursing students would be smart to focus on their nursing studies that will lead to graduation and licensure exams and then obtain ACLS certification. Studying for ACLS certification could be a distraction from the reading and study required in nursing school.
ACLS Can Be Expensive
Usually taking and passing ACLS certification will require taking an ACLS course. This can cost hundreds of dollars and can be a difficult expense for many nursing students to pay.
Studying for the ACLS Exam Is Time-Consuming
Preparing for the Advanced Cardiovascular Life Support exam will take time, and for most nursing students, time is already short. The time involved can make studying for ACLS certification impossible.
Nurses Won't Need It to Find a Job
Often nursing students want to get ACLS certification because they think it will make finding their first job as a nurse easier. While ACLS certification shows a healthcare professional has life-saving skills, the ACLS designation isn't needed for nurses to be hired.
A national nursing shortage virtually ensures that every nursing school graduate will find a job. Some hospitals are even offering signing bonuses.
You May Not Need ACLS
Not every nurse will encounter patients who are having cardiovascular emergencies. It may be best to settle into a healthcare career first to learn if ACLS certification would be applicable.
You Won't Use ACLS Skills in Nursing School
The ACLS exam may be easier for healthcare professionals to pass, and the skills gained are more likely to be remembered by a working nurse. Students won't be allowed to practice ACLS skills until licensure.
Your Employer May Pay for ACLS Certification
An important reason for nursing students to wait until after they're employed to study for and take the exam for Advanced Cardiovascular Life Support is that many hospitals and health care organizations will pay for ACLS courses and tests or reimburse employees for those costs.
Advice for Nursing Students
You may wonder how you can get experience and certifications as a nursing student that will help you once you become a healthcare professional. Take this advice as you pursue your nursing career.
Become an LPN
In some states, nursing students can study for licensure exams for licensed practical nursing. Working as an LPN can allow students working toward a Bachelor of Science of Nursing degree or associate degree in nursing to gain nursing experience.
The median salary for a full-time licensed practical nurse was $48,070 in 2021, according to the U.S. Bureau of Labor Statistics. Providing nursing care as an LPN garners nursing students a higher salary than other employment options. Nursing students can work nights and weekends as LPNs, leaving weekdays free for their nursing studies.
Join a Professional Organization
Professional nursing organizations often have student chapters and can be a resource for information, networking, and career guidance. The American Nursing Association offers student memberships.
Nursing students who join the ANA can enjoy benefits including a "Welcome to the Profession" kit, an online community where they can connect with other nursing students, and more.
Will ACLS Certification Lead to a Raise?
Nurses who gain the ACLS designation can take home larger paychecks. Registered nurses with ACLS certification can work in critical care positions that pay $32.83 on average, while RNs in jobs that don't require ACLS certification make about $30 an hour.
The Bottom Line
While nursing students can decide whether to take an ACLS course to get ACLS certification before graduating from nursing school, it may be less expensive to wait until working as a nurse, when an employer could pick up the testing tab.
Thank you Kate for this information!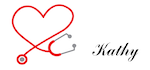 About the author: Kate Macmorn
Communications Director
Kate is the communications director for the American Medical Resource Institute, where they've trained over a million healthcare professionals to study for, earn and maintain life support certifications that allow them to better respond to cardiac emergencies. When not in the office, you can find Kate practicing her tennis skills. She also frequents live music venues and is always looking for her next creative hobby.