As an R.N.  does finding the time and energy to earn your Bachelors of Science in Nursing feel like a distant dream? If so, I'm writing this article just for you. Here are 3 tips for returning to school as a nurse.
My name is Jeanne Colleluori and I'm an enrollment representative for Roberts Wesleyan College. I spend my days hearing countless stories of how nurses feel too busy or stressed out to return to school, and my heart aches for them.
That's why I'm going to share my top three tips for making it work.
Before we begin, I'd like to encourage you with a reminder – you've already proven you've got what it takes! You've completed your initial program and passed the NCLEX exam. You've been a student before and you can do it again.
My Advice For Balancing Nursing, Life, and School
Learn from your past
Consider an online RN to BS program
Take advantage of a written to-do list
1. Learn From Your Past to Strategize for Today
As I mentioned, you've already been a student. Take time to reflect and learn from your past strengths and weaknesses. Here are my favorite questions to ask students.
What did you like most about the last time you were in school?
What was one helpful habit you learned?
Did you struggle with a particular topic? What's one strategy you could use to make it easier for you next time?
Were there any distractions in your environment? What's something you could do to eliminate or alleviate that problem?
Who can be an academic or professional mentor to you?
Brainstorm at least one specific answer for each problem. Save this list and talk about it with your admissions counselor when you start applying to programs.Take advantage of a written to-do list.
2. Consider An Online RN to BS Program
I strongly recommend looking into an RN to BS program. NurseJournal.org states, "This type of bridge program is ideal for working RNs, as it allows them to earn a BSN degree on a more flexible schedule."
If you choose to start an RN to BS program, you can expect to learn things like…
Using evidence-based practice to plan and evaluate outcomes of care
Forming strategies for health promotion and disease prevention across patient populations
Learning to advocate for local, state, and federal policies that affect health, health care delivery, and health care management
Focus on developing and refining inter-professional, leadership, and assessment in intervention skills
Please investigate online programs! Oftentimes, flexibility and asynchronous (where you do not have to meet at a certain time) are key factors to earning your degree as a busy adult.
One of our recent nursing program grads shares, "Having the ability to go online from anywhere at any time gave me the flexibility and opportunity to succeed in earning my degree."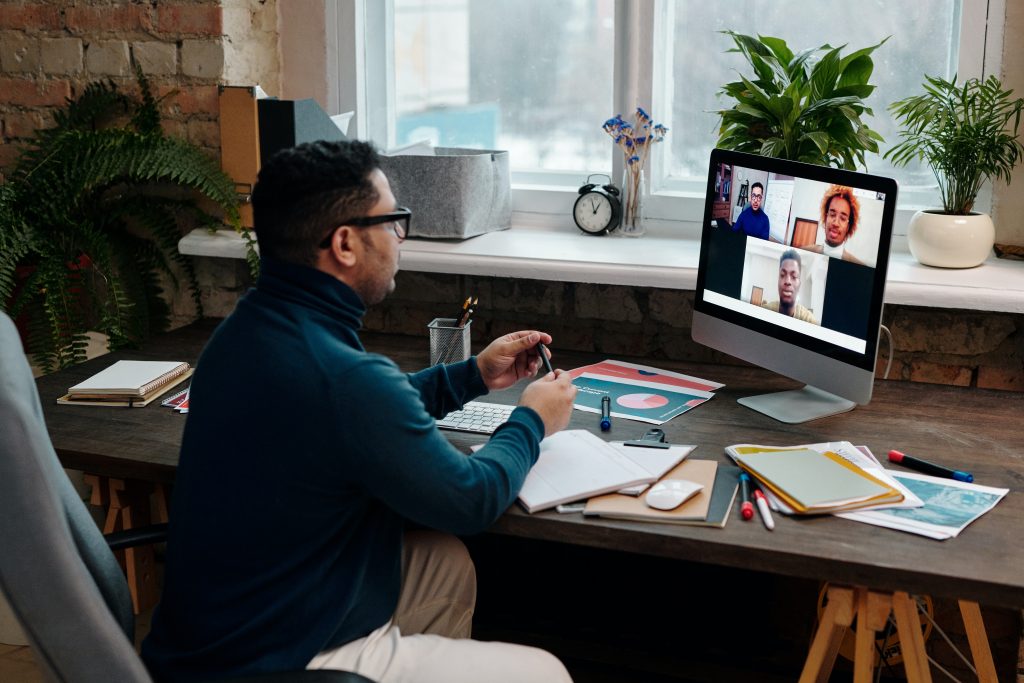 In general, as you search for your perfect program, look for a school that embraces the fact you're a working adult. Whether that's accommodating your schedule with online flexibility or transferring past credit, you deserve a school that respects who you are and what you've already accomplished.
3. Take Advantage Of A Written To-Do List
Even though this advice might sound too obvious, don't underestimate the stress-relieving benefits of a to-do list.
I recently read a study by professors Baumeister and Masicampo from Wake Forest University which showed that merely making a plan to get tasks done helps free us from distracting anxiety. "The pair observed that people under-perform on a task when they are unable to finish a warm-up activity that would usually precede it. However, when participants were allowed to make and note down concrete plans to finish the warm-up activity, performance on the next task substantially improved."
Your to-do list should be specific, tangible, and time-based.
Study 1 chapter of the psychology textbook during lunch tomorrow
Email Professor G about tonight's assignment
Ask Laura to quiz me on the notes during lunch
Thank you!
Thank you nurses!
Everyday, I'm grateful for all nurses do and all they are. I'm inspired by the RNs who are planning for an advanced degree to pursue their professional and educational goals, I truly feel hopeful. You not only serve your patients with compassion and strength, you're investing in yourself and your family.
There's not enough thanks for what you do. Look at how far you've come, and keep moving forward. Perhaps you're ready to return to school. It can be challenging, but with a plan for both professional and personal rewards, it will be worth it!
Sources
https://nursejournal.org/resources/how-online-nursing-programs-work/
http://users.wfu.edu/masicaej/MasicampoBaumeister2011JPSP.pdf
Guest Bio
Jeanne Colleluori is the Assistant Director of Recruiting & Admissions for Roberts Wesleyan College, a Christian college in Rochester, New York offering excellence in liberal arts and professional programs. Click here to learn more about Roberts' RN to BS online program and schedule a virtual meeting for more information.
Thanks for this Jeanne!