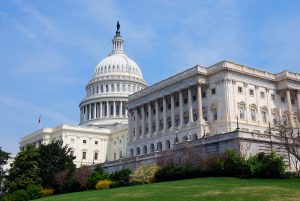 Healthcare has been through the wringer in the past 2 years  from COVID-19. In the US there have been almost 82 Million cases and over 1.9 Million deaths. So very many Americans are living with long reaching effects of having had COVID. The widespread misinformation from the very beginning and even now has cost Americans in millions of ways including financially, economically, job status, family relationships, etc. We pay for it every day at the grocery store, the gas pump, in the cost of all goods and services and the total lack of them. In our daily lives, masks and social isolation has taken a huge toll on every American. Human beings were not meant to isolate and not be able to touch and hug each other for long periods of time! Human touch means more than words or other actions. Our very core was shaken by the non-believers who still say "it's just a cold or flu."
I don't know about your experiences, but I've seen way too many people SUFFERING symptoms way beyond any cold or flu that I've ever seen or experienced! I remember having the Asian flu in 1957 or 58. My whole family was terribly ill for over ten days. Then the Hong Kong flu in 1968 hit us hard once again. In 1976-77, there was an outbreak of Swine Flu. It never reached pandemic status, but tens of thousand of people were sickened. I remember working in the hospital and being told I couldn't call in sick because we had to have nurses care for the patients! I remember almost choking to death on my phlegm from a huge coughing fit when I got into my very cold car and tried to drive home one night. But NONE of these or any subsequent flu cases have ever caused the severe symptoms and rapid deaths that COVID has. For comparison, the 1918 Spanish flu killed over 675,000 Americans and affected over 500 million world wide. Each of these pandemics has left lingering effects on individuals, families, communities and healthcare in general. Today, one of the worst lingering effects is the continuation of misinformation. Through social media it has become evident that one doesn't need to have any scientific knowledge or education to declare themselves experts in medicine and the spread of disease.
We need more nurses and doctors in Congress
We also need teachers and engineers and scientists and other well educated people who can lead with the truth and plan the best for the American people. The health and well-being of all Americans depends on a leadership that not only understands and makes plans to avoid the conditions we have witnessed over the past 2 years, but who can lead the world through the process and minimize the effects. Wishing COVID is just a bad cold or flu hasn't made it so, and it's not going to make it just disappear. There are so many other programs and ideas to help make health care equitable and just for all Americans. And ways to improve all of our lives. Currently there are 17 physicians, 1 pharmacist and 3 nurses serving in Congress.
Rep. Lauren Underwood, MSN/MPH, RN, is one of 3 nurse serving in the 217th Congress. She is campaigning for re-election in the 2022 Midterm Election. Lauren served under Obama in the Health and Human Services
department and was first elected to Congress in 2017. Now in her second term since coming to Congress in 2018, Lauren is committed to and has worked diligently to improve the affordable, accessible and comprehensive health care through policy updates and changes and to bring equity in healthcare to under served groups such as US Veterans, maternal health, and the LGBTQ community.
Rep.Underwood is the House sponsor of the Monibus Act of 2021 which is a package of 12 bills aimed at improving maternal health care and the social determinants of health care affecting individuals, families and whole communities such as race, gender, poverty, housing, nutrition and access to health care. On a Zoom meeting in 2021 with nursing students, nurse educators, and nursing professionals, Rep. Underwood was quoted as saying,  "We are agents of change, and the great opportunity that we have as nurses is that there are so many of us, and we are working in such diverse clinical settings that we interact with our communities in such a meaningful way every day,"  She is quick to remind us that health care policy is most often made at the local level in county health departments who welcome nurses to provide input, and it's not even political. It's easy to get involved and take action.
Stand up and be heard
With a workforce exceeding 4 million, the nursing profession has a huge voice and impact on laws and policies. While we need many more nurses in Congress, nurses have a voice and need to be heard! Sign up for the newsletter at Nurses for America by clicking on the Join Now button to see how nurses are getting involved and helping elect legislators and influence Congress to pass legislation such as COVID funding to cover testing, treatment and vaccines for the uninsured. See the video of  Teri Mills MSN, RN, CNE (@NurseTeriA)  as she made a great pitch outlining the reasons COVID Funding is necessary on The Thom Hartmann Program which is now available on You Tube.